Sculpture
There's more! In addition to the new jewelry, there are unique, larger pieces of sculpture in the store, they are a sampling of my fruit and vegetable sculptures.
The pieces featured in the store were initially sculpted in oil based clay, then following a series of 'hands-on' stages and steps, they were finally cast in resin to capture the original form.
The casting is then either hand painted with acrylics (these reside indoors), or finished with an outdoor, weather tolerant, two-part epoxy paint, and topped with a final protective layer. This clear coat allows them to 'live' out-of-doors, perfect for garden display. They make a big impact in the landscape! All they need is an occasional coat of wax to keep them looking like new.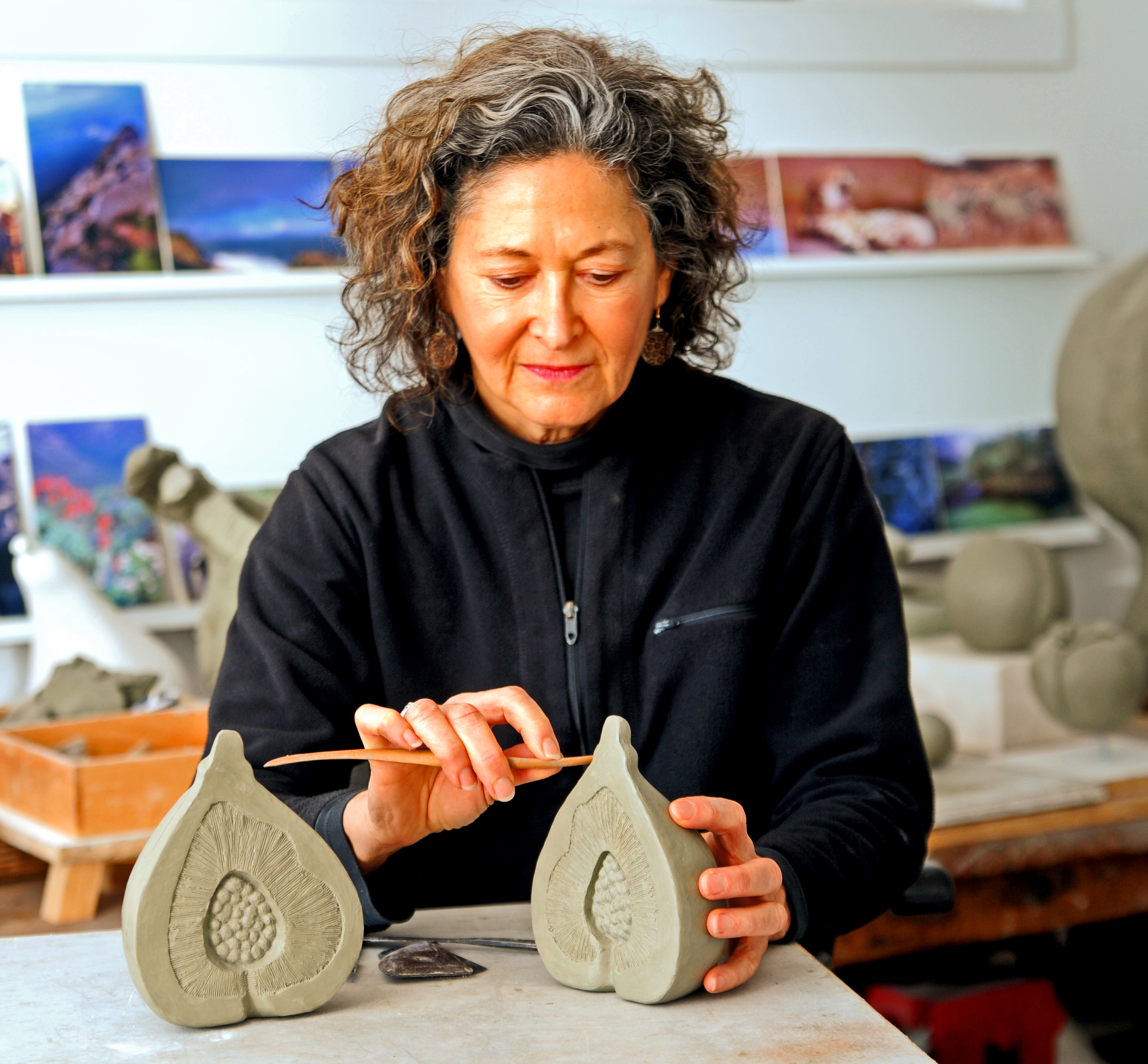 Please be patient if your favorite piece of sculpture is not immediately available in the studio. It is important to allow plenty of time for me to cast, and paint your special piece. My unique art takes time.
If you are scouting about for a favorite fruit or vegetable that you don't see in the store, please check out the sculpture portfolio on my website.
Dramatically, the latest technologies allow me to take my original fruits and vegetables to make them larger or smaller. So custom sizes are possible. Picture a 6' Pear lazing by the swimming pool, or a 3' Pineapple perched on a gate post. Anything's possible.
It's glorious fun to share the process
You choose the piece & the color, I'll do the rest.
If you are dreaming about a new piece of sculpture or have questions about anything that you see on the store site, please reach out to me via email. Your ideas are a great inspiration and I look forward to hearing from you.