Lemon vinaigrette dressing – blend all
---
¼ cup red-wine vinegar
2 T Dijon mustard
1 garlic clove minced
½ tsp salt
¼ tsp black pepper
½ cup olive oil
2 T fresh lemon juice
add fresh herbs, minced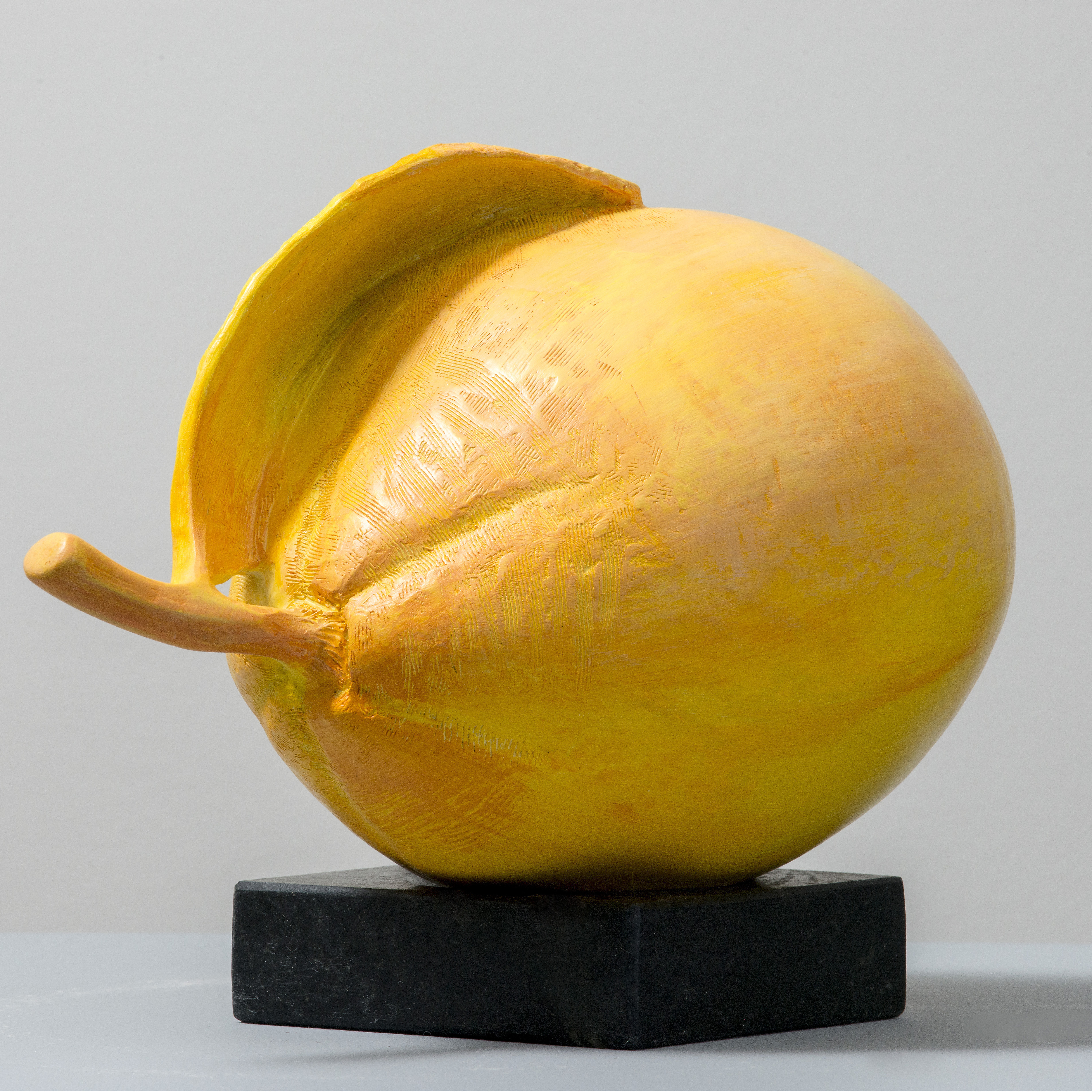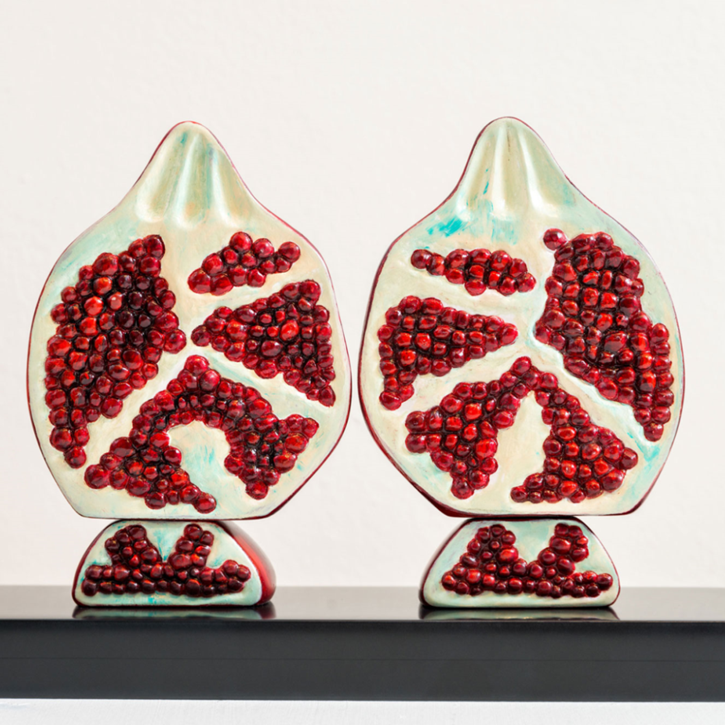 Barley salad with apples, pomegranate seeds & pine nuts
---
For Dressing:
1/3 cup pine nuts
¼ cup olive oil
3 T wine vinegar
1 shallot
Salt & pepper
For Salad:
4 cups pearled barley, cooked, cooled and rinsed
1 apple (tart) cut into ½" pieces
seeds from 1 pomegranate
½ cup fresh Italian parsley chopped
Toast pine nuts @ 350 degrees for 5 minutes – cool
Add all ingredients, dressing and toss
Serve at room temperature.
Lentil Salad with Tomato and Dill
---
1 cup dried lentils (preferably small French lentils)
1 large garlic clove, chopped
1 tsp salt, or to taste
¾ lb. tomatoes, diced (2 cups)
4 large scallions, thinly sliced (3/4 cup)
¼ cup chopped fresh dill
¼ cup thinly sliced fresh basil
3 T red-wine vinegar, or to taste
¼ cup extra-virgin olive oil
¼ tsp black pepper
Bring 4 cups water to a boil in a 2-quart heavy saucepan with lentils, garlic and ½ tsp salt, then reduce heat and simmer, uncovered, until lentils are just tender (15-25 minutes)
Drain, then transfer to a large bowl.
Toss hot lentils with tomatoes, scallions, dill, basil, vinegar, oil, pepper and remaining ½ tsp salt.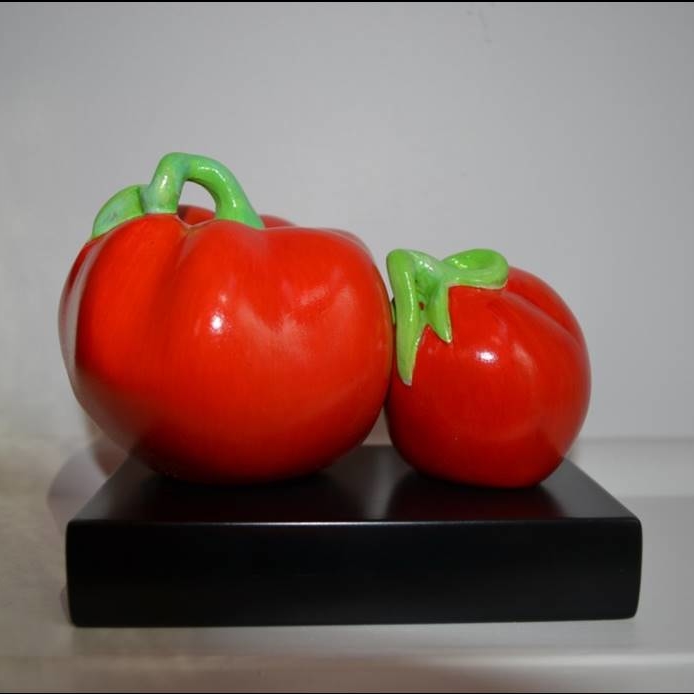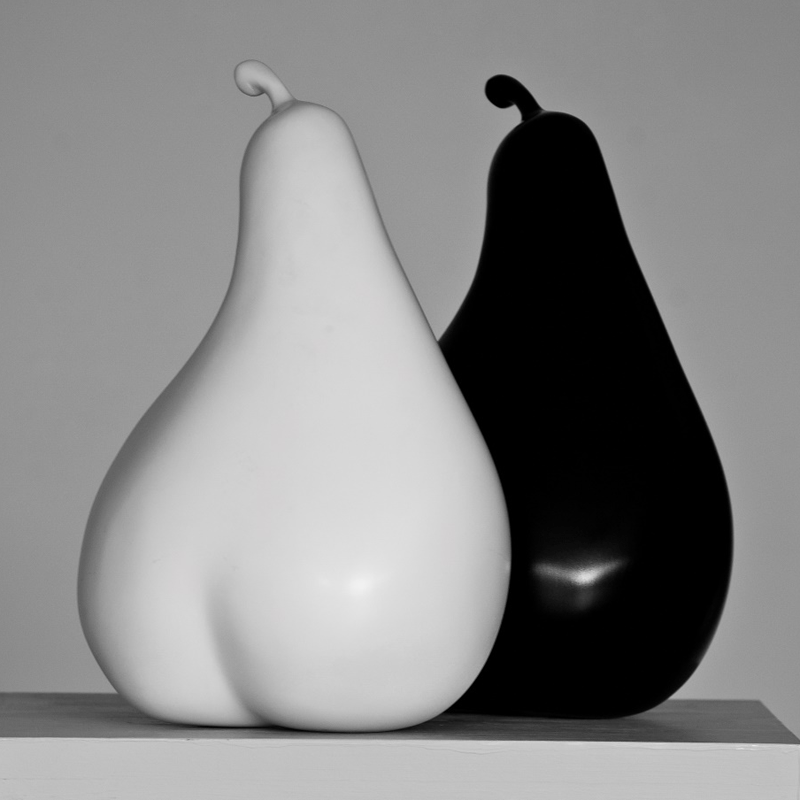 Pear and Rosemary Crostini with Goat Cheese
---
for pear jam:
4 pears (cored /diced)
2 sprigs rosemary
juice of 1-lemon
½ cup sugar
½ cup water
Combine all; boil and reduce heat.  Simmer 1-hour, stir often until jam-like.
Spread goat cheese on baguette (¼" slices and toasted), top with spoonful of jam & cracked pepper.
Cranberry & Fig Port Wine Sauce
---
1-

2/3

cup ruby port
¼ cup balsamic vinegar
¼ cup packed golden brown sugar
8 dried black mission figs (stemmed & chopped)
1-6" sprig of Rosemary
¼ tsp fresh pepper
1- 12oz. bag of fresh cranberries
¾ cup sugar
Combine first 6 ingredients in medium saucepan.  Bring to boil.  Stir often until sugar dissolves.  Reduce heat to low and simmer 10 minutes.  Discard rosemary.  Mix in cranberries and ¾ cup sugar.  Cook over medium heat until liquid is slightly reduced (about 6 min.)  Cool and transfer sauce to bowl.  Chill until cold.  Can be prepared 1-week in advance.
Cover and keep refrigerated.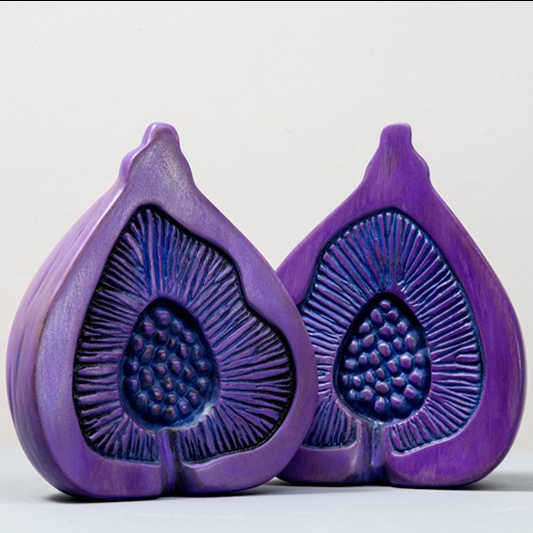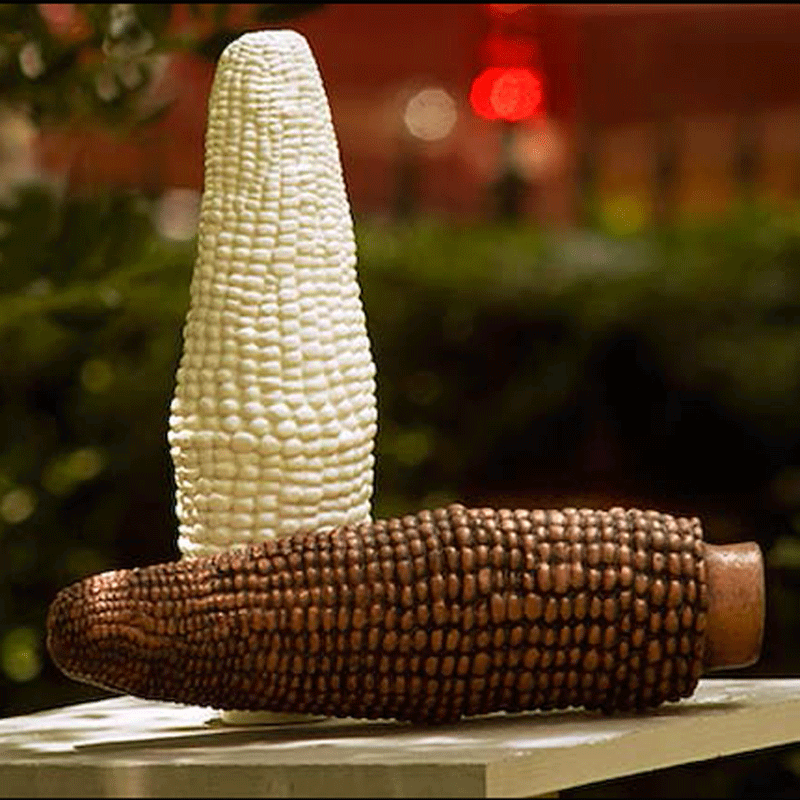 Corn Pudding
---
3 T butter
2 cups corn (3 ears)
1/3 cup sugar
1 tsp salt
2 large eggs, beaten
2 cups whole milk
½ tsp grated nutmeg
Heat oven to 350 degrees and butter a 1½ quart baking dish.
Cut the corn from the cob into a mixing bowl.  Stir sugar and salt into the corn.
Mix beaten eggs and milk together then stir into corn mixture.  Add melted butter and mix thoroughly.
Spoon mixture into prepared dish and sprinkle with nutmeg.  Place the dish in a larger baking dish or roasting pan.  Put in oven and carefully pour hot water into the larger baking dish until it comes about halfway up the sides of the smaller baking dish.
Bake for 40 to 50 minutes.  The pudding will be set but still jiggle.
Julienne Carrot Salad
---
¾ lb. medium carrots
1 small shallot, finely diced
2 T lemon juice
½ tsp finely grated garlic
2 T olive oil
Salt and pepper
2 T thinly sliced chives
Peel carrots and cut into fine julienne.  Place in medium bowl.
Put shallot, lemon juice and garlic in a small bowl.  Stir in olive oil, salt and pepper.
Add vinaigrette to carrots and toss well. Marinate for 5-10 minutes.  Pile carrots onto serving platter and sprinkle with chives.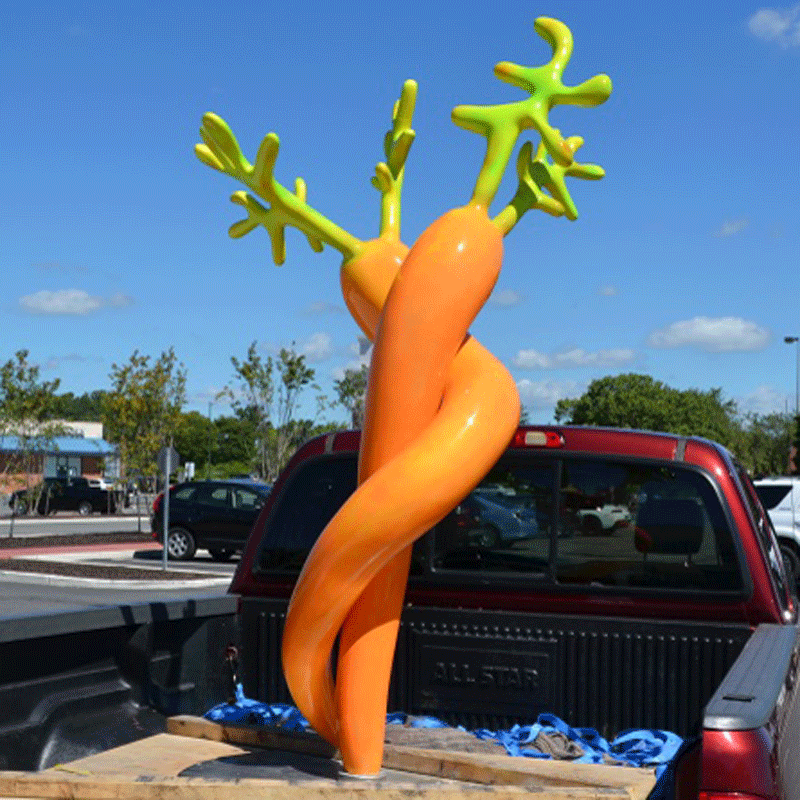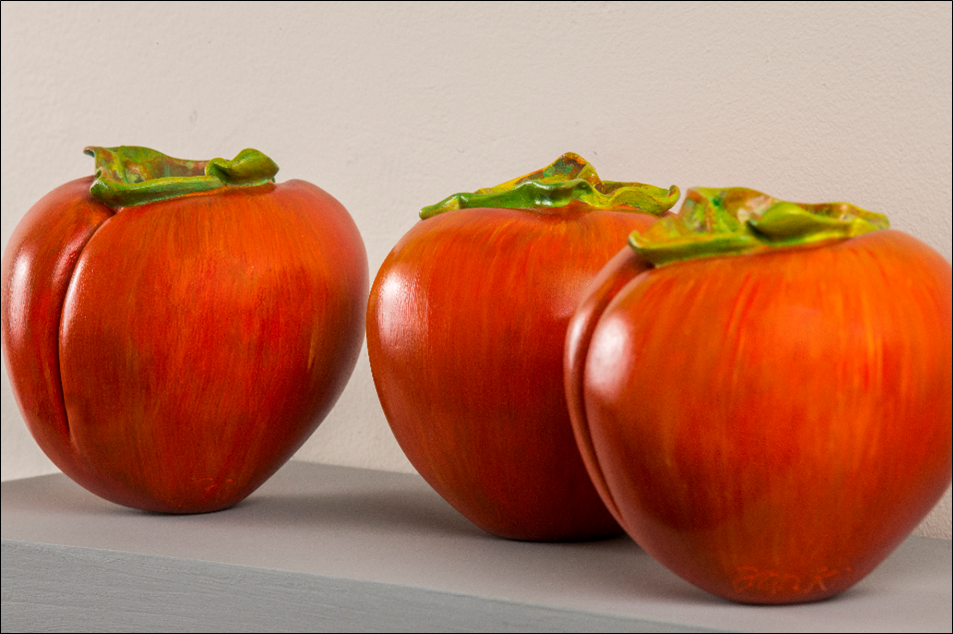 Persimmon Salad
---
• 1 shallot, finely diced
Salt & Pepper
2 T lemon juice
1 T sherry vinegar
4 T olive oil
3 Fuyu Persimmons
½ cup thinly sliced celery stalks and leaves
1 head radicchio, leaves torn into 2-inch wide ribbons
Chunk of Parmesan for shaving
Make the vinaigrette; put diced shallot in a small bowl with a pinch of salt. Add lemon juice and sherry vinegar and marinate for 5 minutes.
Stir in olive oil and season with additional salt and pepper to taste.
With a sharp paring knife, remove and discard the leafy calyx at the top of the persimmons. Peel persimmons and cut in half vertically.  Lay persimmons flat side down and cut into ½-inch wedges.
Put persimmon wedges and celery slices in a low, wide salad bowl.  Season with salt and pepper.  Whisk vinaigrette then pour over persimmon and celery and toss to coat well.  Add radicchio and toss lightly.
With a vegetable peeler, shave about 1 ounce of Parmesan in thin strips over salad.
Persimmon Spice Bread
---
2-3 ripe persimmons (enough for 1 cup purée)
2 tsp baking soda
1 cup whole wheat flour
¾ cup almond flour
1 tsp ground cinnamon
½ tsp ground nutmeg
¼ tsp ground allspice
1/8 tsp ground cloves
½ tsp salt
2 large eggs, room temperature
approx. ½ cup brown sugar
1/3 cup melted unsalted butter
1/3 cup plain low-fat yogurt
1 tsp vanilla extract
½ cup raisins
½ cup chopped walnuts (optional)
Pre-heat oven to 375 degrees with rack in middle of oven.
Butter a loaf pan and line with parchment.  Cut the persimmons in half crosswise and remove seeds and scoop out pulp.  Purée with a hand blender or food processor and measure out 1 cup.  Freeze the remaining pulp.
With a standing mixer with whip, or hand beater or whisk, beat together eggs and sugar until thick (5-8 minutes) Beat in melted butter, yogurt, persimmon purée, vanilla and mix well.
At low speed, beat in flour in 3 additions.  Fold in raisins and optional nuts.
Scrape into loaf pan and bake 50-60 minutes, until bread is firm and an inserted toothpick comes out clean.  Remove from pan and allow to cool on a rack.
** Bread is best wrapped once cooled and allowed to sit for a day to let spices mature.  It will keep for 3-4 days at room temperature and freezes well.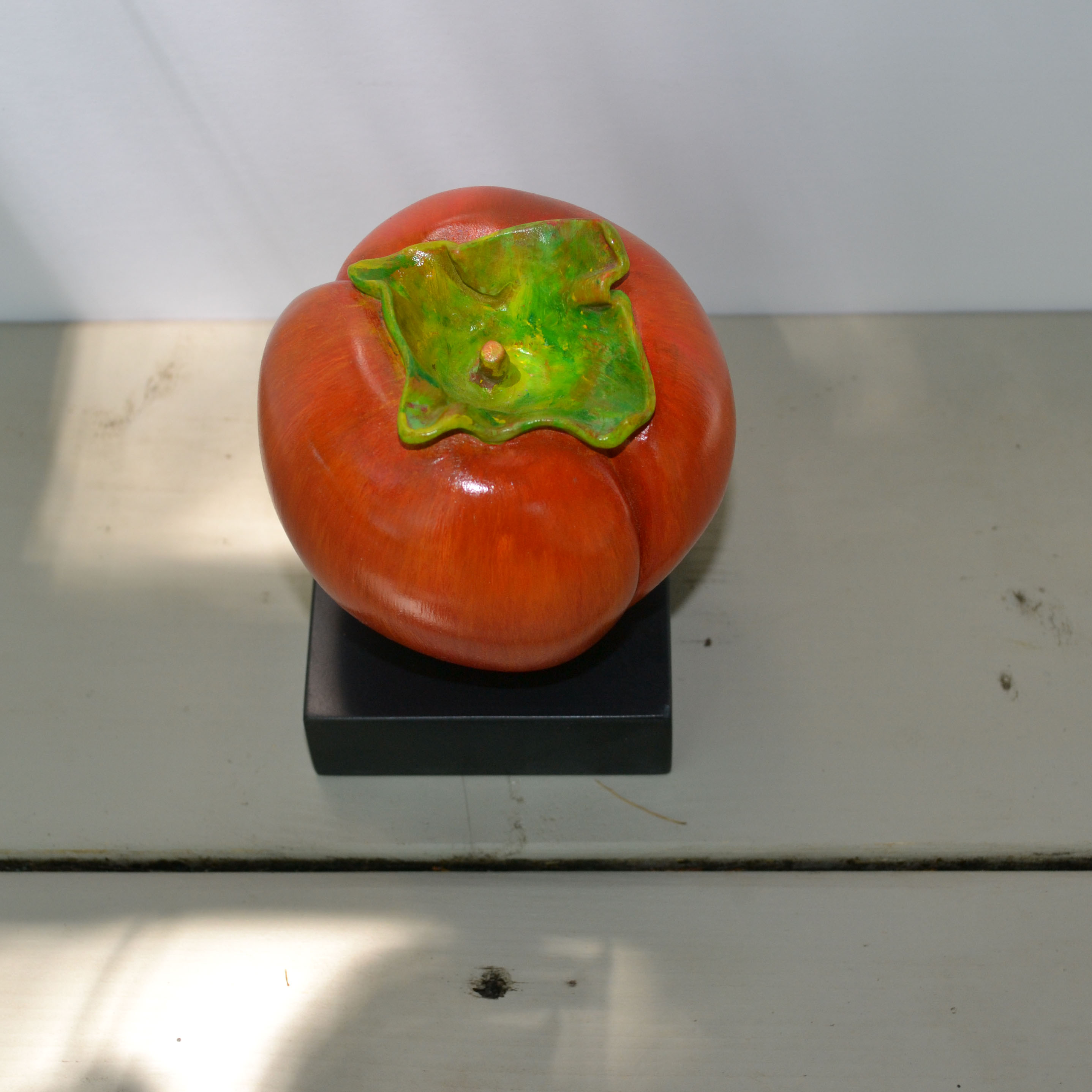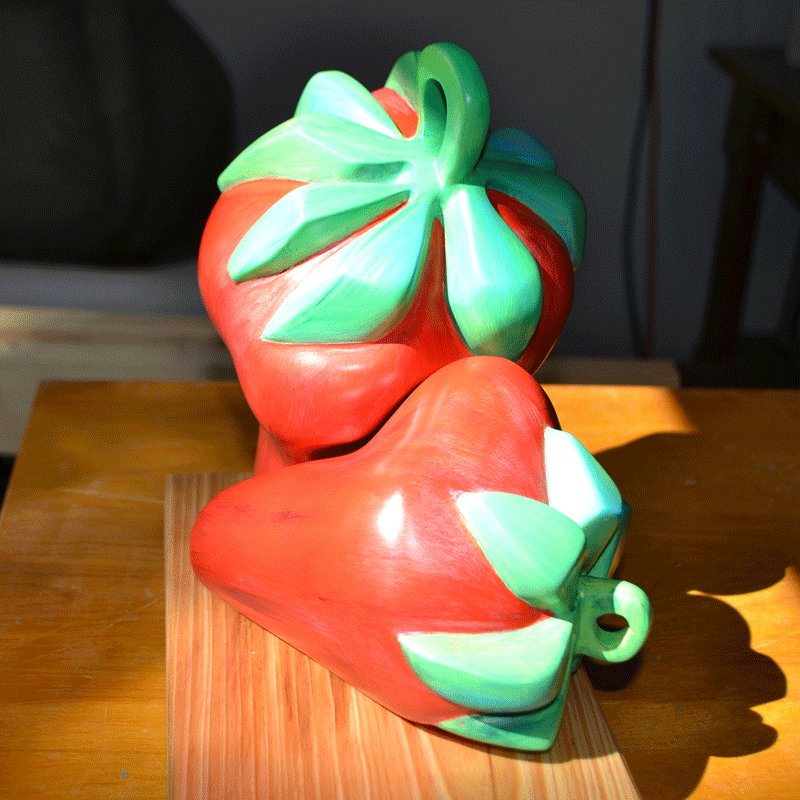 Strawberry Gazpacho
---
For the Toast:
2 slices country white bread
1 T olive oil
1 clove garlic, crushed
1 sprig thyme
In a small pan over medium-low heat, toast the bread in olive oil with crushed garlic and thyme until golden brown
For the Gazpacho:
1½ lbs strawberries, plus 8 for garnish
1 red pepper, seeded
½ green pepper, seeded
2 cucumbers, peeled and seeded
1 clove garlic
3 oz. tomato juice
3 T red-wine vinegar
2 T extra virgin olive oil
Sea salt to taste
Tabasco to taste
Hull the strawberries by inserting a straw at the bottom of the berry and pushing it through the cap.
Dice the berries, peppers, cucumbers, garlic and combine with tomato juice, vinegar and olive oil.
Let marinate for 3 hours at room temperature.
Combine all ingredients, including toasted bread, in a blender and blend until smooth.  Strain thru chinois (opt) and season with salt and Tabasco.  Finish with black pepper, olive oil and basil.
Fresh Fig Vinaigrette
---
3 ripe figs, diced
1 clove garlic, chopped
3 T olive oil
2 T balsamic vinegar
1 tsp chopped fresh rosemary
1 tsp fresh lemon juice
1 tsp honey
¾ tsp kosher salt
Freshly ground pepper
In a small saucepan, warm the olive oil
Add the garlic and cook over low heat for 30 seconds.  Add the chopped figs, increase the heat to medium and cook, stirring for 1-minute
Stir in the balsamic and continue to cook 1-minute more, letting it simmer and thicken
Remove from the heat and stir in the honey, rosemary, lemon juice, salt and pepper.
Let cool to room temperature, taste and adjust seasoning if needed, and use as a vinaigrette for salad greens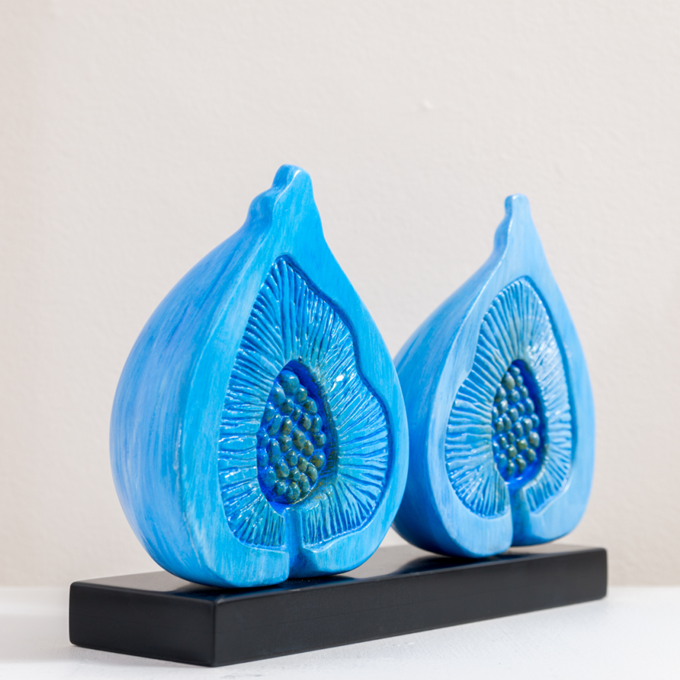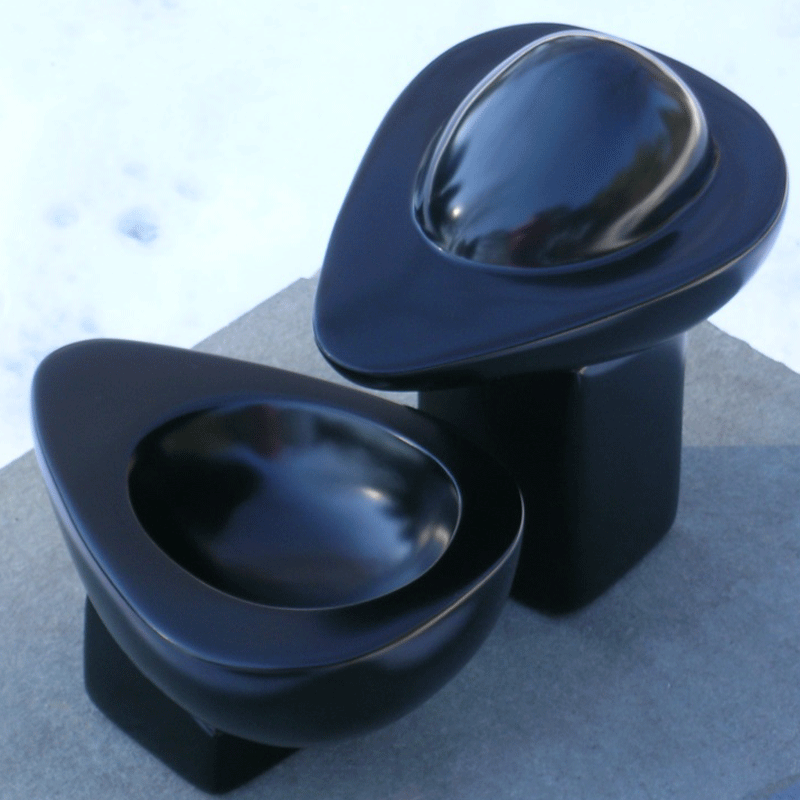 Smashed Avocado Toast
---
1 small ripe avocado
1 thick slice of sourdough or artisan bread
Flakey sea salt
Freshly ground pepper
½ tsp chopped fresh rosemary
1 tsp lime zest
1 lime wedge
a drizzle of olive oil
a pinch of smoked Spanish paprika
Cut the avocado in half, remove and pit and scoop into a small bowl.  Add the lime zest and mash with a fork until chunky.  Toast the bread until faintly brown.  Spread the avocado evenly over the bread, sprinkle with salt, pepper, rosemary and paprika.  Drizzle olive over toast.  Serve with a lime wedge on the side.
Tomato & Fig Salad
---
1 lb. heirloom tomatoes (1 large or 2 medium tomatoes)
4-5 ripe figs
8-10 fresh oregano leaves
2 oz. blue cheese
2 T reduced balsamic vinegar (see note), or store-bought balsamic glaze
2 T olive oil
Flaky sea salt
Fresh black pepper
Cut tomatoes into wedges and place on your serving platter.  Cut figs into quarters and scatter amongst the tomatoes
Drizzle the vinegar and olive oil on top of the figs and tomatoes, and sprinkle with oregano leaves.  Top with blue cheese, salt/pepper and serve
Notes:
   To make your own balsamic vinegar
start with ¼ cup and set over medium heat and simmer until reduced by half
You can substitute blue cheese with feta, goat cheese or fresh mozzarella
You can use any number of herbs in place of oregano, such as basil, rosemary parsley or sage.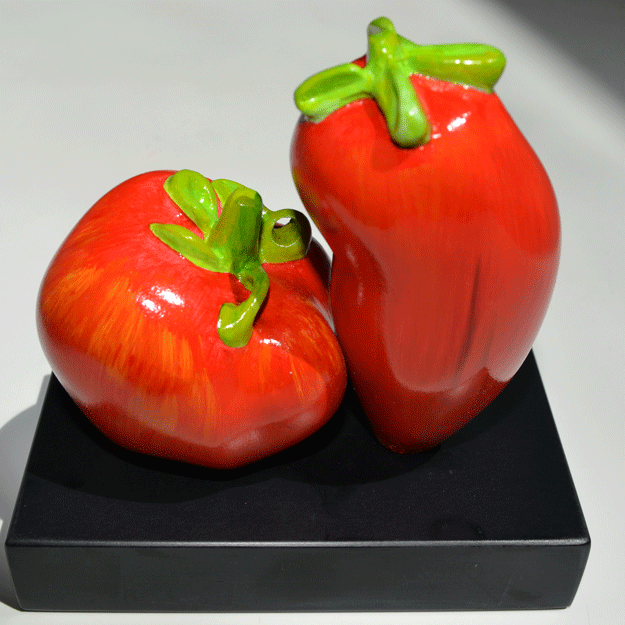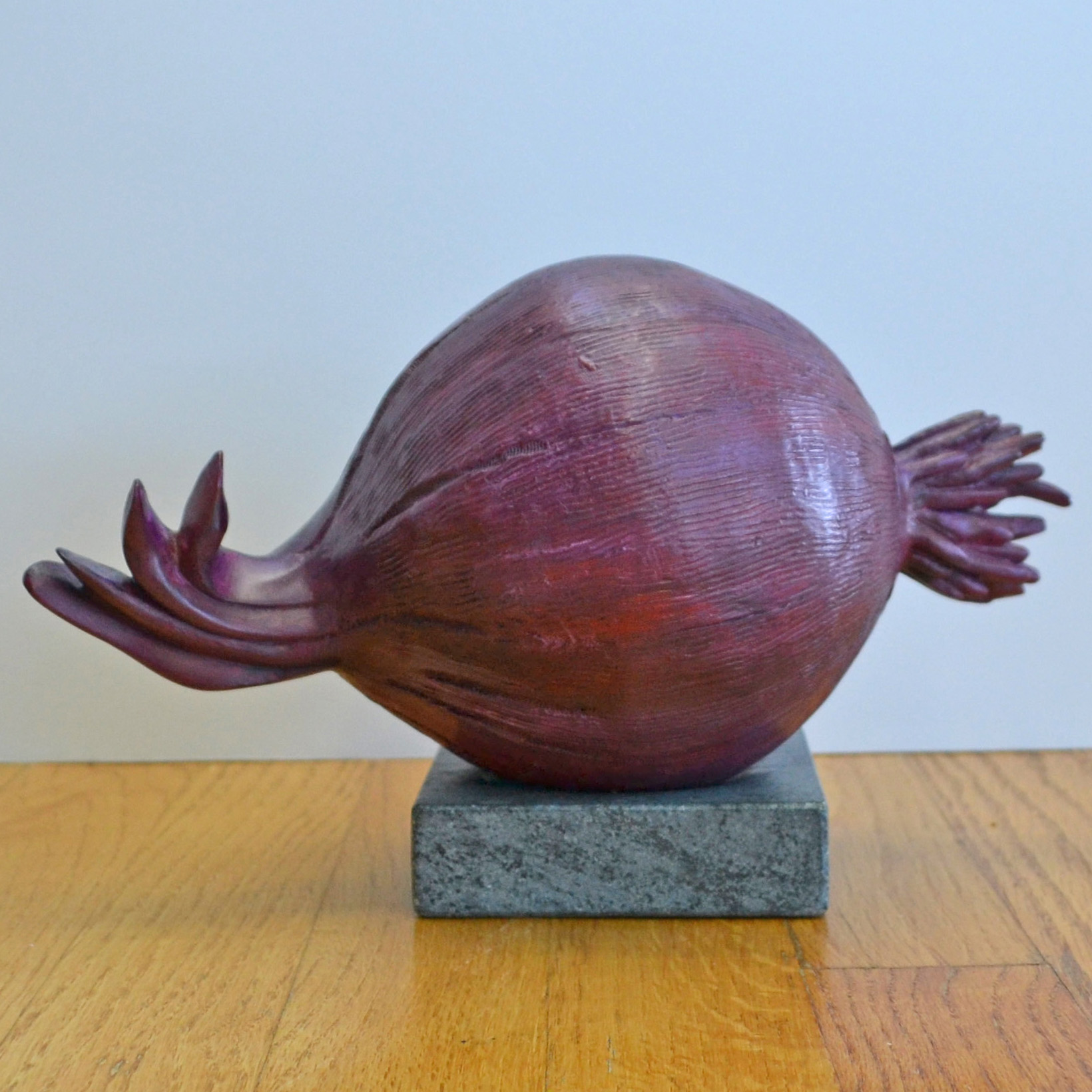 Mango Jalapeno Salsa
---
½ medium cucumber peeled, seeded and chopped
1 large ripe mango, cut into large dice
½ white chopped onion
1 tsp grated fresh ginger
zest and juice from 1 lime
¼ cup cilantro coarsely chopped
2 tsp honey
½ tsp kosher salt
freshly ground black pepper
½ ripe avocado, cubed
2 medium jalapenos, seeded and chopped
In a medium bowl, combine the ginger, lime zest and juice and honey
Stir to combine well.
Add salt/pepper, stir in the mango, cucumber, onion, avocado, chili and cilantro.
Serve with grilled or roasted fish or chicken.  Best when made 2-3 hours ahead.
Slow-Roasted Heirloom Tomatoes with Fresh Thyme
---
Note: You should put your emphasis on taste rather than appearance)
6 medium tomatoes, preferably a mix of red, yellow and green
2 cloves garlic, finely chopped
6 springs of thyme, leaves removed and finely chopped
Salt and freshly ground pepper
½ cup extra-virgin olive oil
1 T Sherry vinegar
Preheat oven to 250 degrees
In a large saucepan of boiling water, blanch the tomatoes for 30 seconds.  Remove with slotted spoon and immediately submerge in ice water.  The skins will slip right off.  Cut the tomatoes in half, crosswise and gently squeeze each half to remove seeds.
Oil an 8"x12" baking dish and sprinkle with half the garlic and thyme.  Season with salt and pepper.  Arrange tomato halves, cut sides up and baste with remaining oil.  Season with salt and pepper and sprinkle with the remaining garlic, thyme and vinegar.
Bake for 2½ to 3 hours.  They will be soft and starting to caramelize, but still hold their shape.  Spoon the pan juices over the tomatoes and serve.