Albuquerque Chile Sculpture
in stock
One of three chilies that form the 'Companionable Chilies' set, this piece is cast resin with lime green two-part epoxy paint. It stands precariously, yet securely on a 3"x3"x3" black Corian base, affixed via a small, hidden wooden dowel.
9"H x 5"W x 3.25"D (including base)
in stock
Free Shipping (continental U.S. only)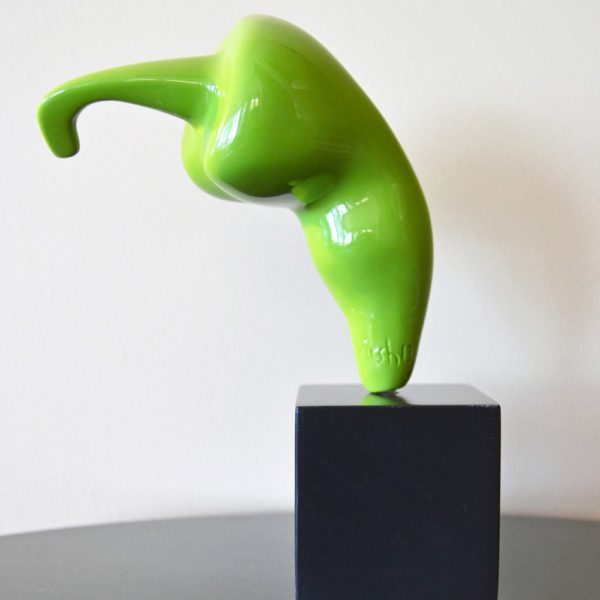 Standing on tip-toe this pepper reminds me of a dancer, preparing to fling back his/her shoulders, head thrown back with either a touch of drama or a bit of humor. Not sure, I guess you have to look for the smile and listen for the laughter.
| | |
| --- | --- |
| Dimensions | 9 × 5 × 3.25 in |
| Free Shipping | |
Only logged in customers who have purchased this product may leave a review.